USDA Certified Biobased Product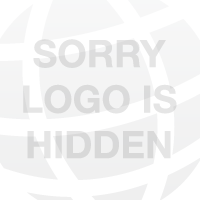 U.S.D.A. Certified Biobased Product
United States Department of Agriculture
Download the vector logo of the USDA Certified Biobased Product brand designed by DOĞAN MATBAA PROMOSYON in CorelDRAW® format. The current status of the logo is blocked, which means the logo is temporarily not available for download on request from the brand owner.
Website:

Designer:

DOĞAN MATBAA PROMOSYON

Contributor:

Şişli -İstanbul - Türkiye

Vector format:

cdr

Status:

Blocked

Vector Quality:

No ratings

Updated on:

Tue, 07/05/2011 - 20:20
Sorry, the vector logo is not available for download by request of the brand owner.
If you're the brand owner you can unblock it.