BUKIT JALIL & COUNTRY RESORT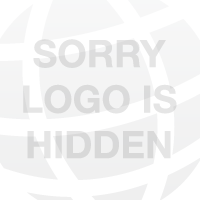 Impressive... This is one word that aptly describes the Bukit Jalil Golf & Country Resort ( BJGCR ) an elite address, just outside of Kuala Lumpur. Easily accessible from Kuala Lumpur - Seremban and Kesas Highway, it is just 15 minutes drive from the City Centre and 30 minutes to the Kuala Lumpur International Airport.
The clubhouse is a second home for most of its members. It houses many sporting facilities and is great for all in the family. There is a general air of calmness at the BJGCR. The warmth is immediate as you step into the lobby area. The gentle breeze that blows from the green field caresses your skin as you sip your morning coffee at the "open-air" golfer's lounge. Wherever you choose to be, there is always a place somewhere within the premises where you can spoil yourself.
Members can learn to play golf, or compete in competitions regardless of whether it is day or night. For golf-crazy types, there's a driving range underneath the tennis courts for them to polish their swing. Getting acquainted with golf at BJGCR is easy. Courses are available and the professional fees are quite affordable. And there is a shop specialising in golf equipment.
But if golf does not do it for you, there are tennis, squash and badminton courts plus leisure indoor games. And if that's not enough, walk over to the lower ground floor on the right wing of the building and have a few games of bowling. There is also swimming pool and a gym located at this area.
The 18-hole golf course, designed by renowned Australian designer Mr.Max Wexler, offers golfers a real challenge at hole No.18. Golfers call it a 'real test of one's swing'.
Members who desire a 'second home' to run to, can even have their own home within the resort. There are bungalow lots incorporated into the course layout, catering for the needs of both small and large families with prices depending on individual requirement and budget.
So apart from promoting Malaysia at its best as a sporting and recreational centre, the BJGCR offers members and their friends a place in which to celebrate life's simple pleasures.
Download the vector logo of the BUKIT JALIL & COUNTRY RESORT brand designed by MK in Encapsulated PostScript (EPS) format. The current status of the logo is blocked, which means the logo is temporarily not available for download on request from the brand owner.
Designer:

MK

Contributor:

MK

Vector format:

eps

Status:

Blocked

Vector Quality:

No ratings

Updated on:

Fri, 04/24/2015 - 20:24
Sorry, the vector logo is not available for download by request of the brand owner.
If you're the brand owner you can unblock it.